I have this theory that if I spend a few hours a day thinking really hard, concentrating like orange juice, I can reduce the size of my butt. I figure that I'll be expending energy with all that thinking and that it will be like exercise. Further, my theory states the fat will melt off my prodigious posterior and not, say, my delicate wrists, because I'm concentrating (like orange juice) specifically on my Buttfatt™.
Now, when I say "theory", I mean like how your Uncle Merle has a theory about the gubment controlling the weather with contrails. I mean it in an idiomatic sense. I do not mean it scientifically. A scientific theory is different–vastly–from my grandmother's theory that all weekend operators were bitter spinsters otherwise they wouldn't be working the weekend.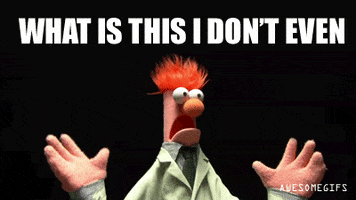 I also start many sentences with, "theoretically". Like I'll say to my beloved, "Theoretically, if you were going to poison me, where would you hide my body?" Or, "Theoretically, if a bear and a fox played rock paper scissors, would the bear always play paper and the fox always play scissors?"
Each time I use "theory" in those contexts, a scientist's head explodes. In theory.
Here are two things I know about scientists:
They don't like girls.
They hate it when you use "theory" to describe things like how you think Obama created Ebola in his bathroom lab.
Okay, so maybe only half that list is true for most scientists. The ones I know, anyway. Admittedly, I don't know many because they tend to leave my presence when I say things like, "Have you ever wanted to mate a cockroach with a racoon?" Or, "Do you ever get really baked and play with mercury?"
In science, a theory is the interpretation of facts. Evidence is presented to support a hypothesis. It is tested and debated. It takes years, decades even. It's not like Dr. Bunsen Honeydew wakes up, thinks, "Wow! I bet that if you bury a bunch of half-full [scientists are always optimists] paint cans in the earth, it might be bad!" Then he goes and fires off a paper to Important Science Stuff Monthly. And then everyone reads it and is all, OOOH! Yes, let's make this the law of the land! THAT'S NOT HOW IT WORKS!!
No one denies the sun shines on the earth at different times. That's because of rotation and revolution and whatnot. Guess what? That whole business is a scientific theory. JUST LIKE EVOLUTION. JUST LIKE CLIMATE CHANGE.
And? Further? The Pope doesn't need to be a scientist (even though the argument could be made he is) to advance the theory of climate change. Christians are supposed to be stewards of the earth. Dude gets it, I'll give him that. At the end of the day, do you really believe releasing massive amounts of carbon monoxide into the air or burying petroleum-based products in the soil won't harm our earth? Saying that Pope Francis shouldn't have an opinion on global warming is ridiculous. What is the line that says it's fine for him to interfere in a decision my doctor (a scientist) and I make about my reproductive health, but not about climate change?
People make me crazy. I have a theory they do it on purpose. Excuse me now. I seem to have misplaced my tinfoil hat.